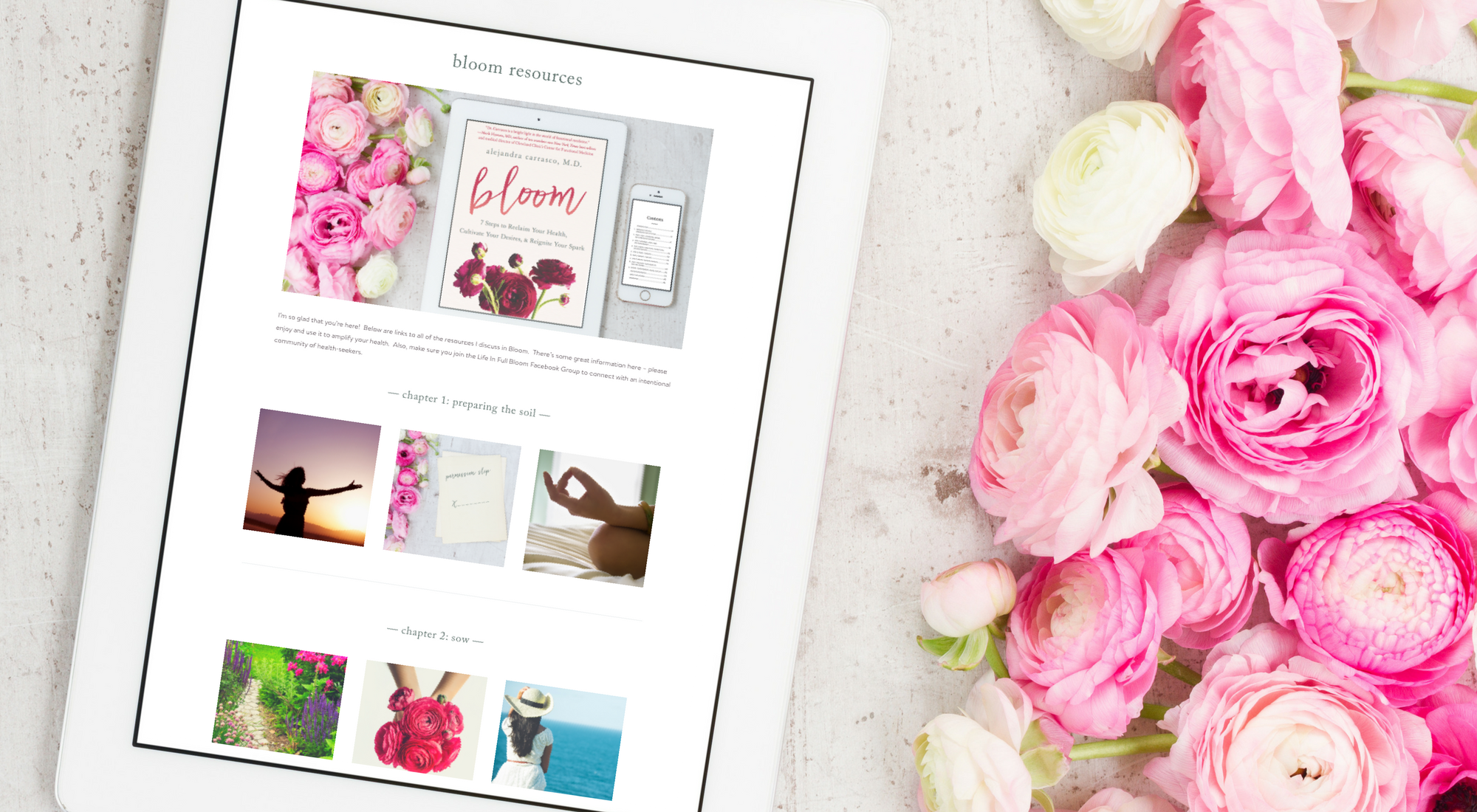 Hi there!  I'm so glad that you're here!
Sign up below to get unlimited access to Bloom Resources and the Life In Bloom Facebook group.
What's on the Bloom Resource page?
downloads to help you on your journey to creating whole health
access to resources that will help you live a cleaner and healthier life
access to the Life In Full Bloom Facebook Group
Already registered? Log in here.